Are you asking yourself how to get 300 dollars fast?
Make some quick money? Is it possible?
You might have heard of many quick online money-making ideas but figured out they are either scams or would take a lot of time to generate cash.

Well, generating a sustainable stream of income does require hard work and consistency and there are non-sneaky legitimate ways of making extra cash fast
In this post, we will discuss 21 legit ways that can be used to help you discover how to make 300 dollars fast using the skills that you already have.
As you're deciding what ideas to go after, you will want to review the tools that I use for operating my businesses, as you'll find them helpful.

Let's dive into it.
How To Make 300 Dollars Fast
Help Business Owners Produce Podcasts:
Most People get into podcasting as a way to share their thoughts with the world but there is more to it than just getting behind the mic and hitting record.
All these tasks of editing, writing outlines, and mixing are dreaded the most.
Here is where you can come in. You can offer your services as a business or a freelancer who'll edit, write show notes, and offer other podcasting services.
If you need help setting up a podcast studio, I have an article for that.
For a service like this, you will be needing a podcast host like BuzzSprout (this is the podcast host we use).

BuzzSprout is a hosting platform that makes it easy to host, promote, and track your podcast.
They have an affordable pricing system, great customer service, and compatibility with all the top directories.
They can get you to an indefinite number of listeners by listing your podcast in Apple Podcasts, Spotify, Google Podcasts, and more.
Do you want to kill two birds with one stone?
You can also use StreamYard or Restream to stream live to all social media channels while recording the podcast.

In this way, your clients can publish their content on multiple channels at a time.

Go Live With StreamYard and Upload The Audio To BuzzSprout
Help A Business Create An Online Course:
Use top education platforms like Thinkific, Podia, and Teachable to make and sell an educational course online.
According to Global Newswire, the global online education market is projected to reach a total market size of US$319.167 billion in 2025, increasing from US$187.877 billion in 2019.
Declining hosting costs and the growing need for accessing educational content are further fueling the adoption of this technology, thus augmenting the market growth.

Hence creating online courses is a great opportunity for you to make money while sharing knowledge.
You can learn how to create an online course at Udemy and then can consult with businesses to help them produce an online course so that they can share their knowledge with their customers.
Topics you can cover can range from language, marketing, cooking, music, photography, health and fitness, gardening, computers to technology, and the list is unending.
There are great tools like Thinkific and Teachable that can help you out in creating, designing, and selling courses.
Create & Upload Compilation Videos On YouTube
Do you know, that a few editing skills can make you boatloads of money??
Have you seen those compilation videos on Youtube?
They get millions of views.
Look at this screenshot from my Youtube search.
People are repackaging other people's videos into random video compilations and hitting millions of views per video.
It can easily make you up to $6000 per month in ads only and if you strategically add your affiliate links in the video description it can open another stream of revenue for you.
All you have to do is,
Choose a topic and download related creative common videos.
Edit out the relevant clips and merge them using any video editing software like Invideo.
Remove the background music and add your own (if no budget, you can find free music files in the YouTube audio library).
Write a search engine-optimized video description to improve its visibility.
Include your affiliate links and give a Call To Action.
Consistently edit and add videos to your channel and this has the potential to bring you $300 or more every single day.
Start Editing Videos With Invideo
List & Sell Amazon Hot Deals On eBay
Another lesser-known way to make 300 dollars fast is by listing Amazon Daily Deals on eBay.
It's pretty easy..
Sellers on the "Today's Deals" page offer huge discounts from 15% up to 60% for one or two days to promote their product or get good reviews.

Just select a few of them.

Search for the same item on eBay where it is being sold for the actual price.

So here is your chance, you can copy and paste the description and photos into your eBay account and set it to be sold for just a day (or until the deal expires at Amazon).

When someone makes a purchase you can go buy it from Amazon at a discounted price and get it shipped directly to eBay buyer's account through Amazon.

You don't even have to handle the product.
Copywriting – How to Get 300 Dollars Fast With Just Pen & Paper
Think of the content every company has to put out;
Ads on television and the internet,
Brochures, flyers
Content for websites,
Social Media posts
Press releases,
Newsletters and emails
Video sales letters and Webinar Scripts
The list is long.
And they need a copywriter to write all of this stuff.
Companies will be happily paying you to bring them customers, leads, and thus revenue.
Copywriting is a skill that everyone can learn. There are many courses at Udemy which can help you polish your skill and get started.
Once you have acquired your skill Fiverr is a good place to land your first gig.
Self-Publish On Amazon:
Each one of us is a unique individual and has a different story to share.

No matter how old you are, you can easily publish a book on Amazon and create a source of passive income for yourself.
Two main areas to strategize are:
First, the product that is the book.
Find the topics that are in demand
Write the content
Create an attention-grabbing cover
Set a price and
Get it published on Kindle Direct Publishing Account.
It will be available for sale in the next 24 to 48 hours.
The second is Marketing. Publishing a book is the easy part but keeping it ranked is going to need actual marketing tactics.

Amazon has a marketing service for sponsored ads on the product but you can also use other social media outlets to diversify your stream of traffic like Facebook ads, blogs, youtube channels, etc.
Write and Publish a book on Amazon today.
Become A Shopper With Instacart:
The food delivery industry has been growing year on year and looks to continue doing so. This business is projected to hit 7.6 billion dollars by 2024.
If you've been looking for flexible jobs that you can work around a schedule you choose, then signing up with Instacart and delivering groceries is an option.
People are drawn towards home delivery options because they are faster and convenient.

As a shopper with Instacart, you'll pick and deliver the items that customers want and get paid for it.
Also, you can work whenever you want. There are no set hours with Instacart. Just
open the app and shop whenever it works for you.
Instacart also gives an Instant Cashout option where you (shoppers) can opt to have the pay immediately transferred to your debit card.
So Let's Earn Some Extra Cash With Instacart Without Compromising Your Time
Sell Printables On Your Site Or Social Media :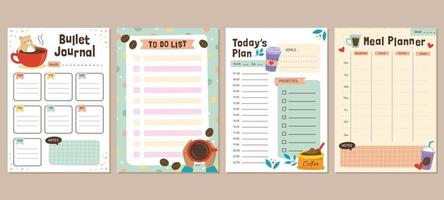 Printables are digital products that customers can download and print at home. Like,
Templates
Planners
Grocery shopping checklists
Gift tags
Wrappers
Patterns and
To make money selling printables online you have to know what people like and need.
Knowing that will help you brainstorm ideas for the creation of digital download products.
There are a lot of free or low-cost platforms you could use to create printables, including Canva, InDesign, Visme, Illustrator, etc.
Once done you can easily promote these products on Pinterest, Instagram, Facebook, or any other social media platform.
Design your first eye-catching printable with Canva
Advertise On Your Car & Get Paid:
If you don't mind putting stickers or wraps on your vehicle, companies like Wrapify and Carvertise can help you earn up to $400 per month while you drive your normal hours on the road.
Through this mutually beneficial relationship, brands use these car advertising companies to get their message seen in certain geographic locations while drivers join them to make money for something they already do.
You don't have to worry because,
The car wraps are safe for your car and its paint.
You are never obliged to participate in any campaign. You can always accept or decline a campaign.
The team of professional installers puts the decal on your car and takes it off at the end of the campaign.
Check out a dedicated article on this method here.
Dog Sit With Rover:
Do you enjoy spending time with fury woofers??
According to the American Pet Products Association (APPA), spending on pet services grew 6% from 2018 to 2019, with pet owners spending $10.3 billion on not-veterinary pet-related services in 2019.
At Rover.com You can sign up for free and get a little extra money doing what you love. there you can set a schedule, your preferences, your booking fee, and get started.
Become a dog sitter with Rover
Become A Virtual Assistant:
How to get 300 dollars fast?
You can help out companies and individual business owners with their day-to-day tasks from your own home remotely.
These small tasks could include,
Email management
Content creation
Bookkeeping – you could use Quickbooks Online
Graphic design – (we love Canva)
Manage social media using tools like CrowdFire or Social Pilot
Copywriting
Creating sales pages
Managing product launches
Performing outreach using tools like Reply
Lead generation (Reply is a great tool for this as well)
Project management etc. – (help organize a company with a tool like Monday.com, or Clickup)
Like any online business being a virtual assistant also requires some homework.
Select the niche and services you are going to offer.
Decide your rates and take the help of freelancing platforms like Fiverr and Upwork to land your first clients.
And then just don't stop there. Keep improving yourself and learning new tricks.
Become A Video Editor:
The video has gotten huge on social media hence the need for video editors.

So if you have got the skillset, an artistic eye, and tools like Invideo and Adobe, you can easily find video editing jobs online with Fiverr.

Fiverr is like a marketplace for clients looking for your particular skills.

To start up with Fiverr all you need to do is to, sign up for free, create a gig, offer your skills, and reach the global audience.
Make & Edit Professional Videos with Invideo
Start Helping People By Offering Odd Jobs At TaskRabbit:
With more than 1.1 million reviews, Task Rabbit has been one of the popular platforms when it comes to providing services as a Tasker.
This same-day service platform will instantly connect you with people who need help with tasks like cleaning, furniture assembly, home repairs, running errands, and more.

For people looking for ways to make money by doing jobs on the side, TaskRabbit can be a pretty solid option. This is how to get 300 dollars fast!
All you have to do is to sign up, select your niche, get an assignment invitation, and finally, end with accomplishing the task.
Become a Tasker With Task Rabbit
Give Blood OR Donate Plasma:
`Yes, you can make money while saving lives.

Blood plasma is used to create therapies that treat people with blood clotting disorders, autoimmune diseases, and even burn victims.
How much do you get paid to donate plasma?

The average payout for plasma donation is around $50/donation.

Find plasma donation centers near your location and you can earn some quick cash while contributing to a noble cause.
Sell Your Old Stuff Online:
If you're a bit cash strapped or trying to cut through the clutter then selling your unwanted belongings online is a great way to do it —
Everything from furniture to clothes to accessories to used electronics can be sold online.
There are lots of sites out there where you can sell pretty much anything you like:
eBay
Facebook Marketplace
Poshmark – sell used high-end clothing
ThredUP – the world's largest second-hand shopping destination.
Vintage Cash Cow – old and antique stuff
Rebelle – designer items
Card yard – gift cards
Vinted – clothes
Decluttr – used electronics
Get Paid To Watch Videos And Ads Online:
Let's consider spending time watching films, clips, and ads online and making money at the same time. This is possible.

You can sign up for Survey Junkie and Swagbucks to start earning rewards for watching videos, surfing the web, and completing surveys.

The more tasks you do alongside watching videos, the more money you can make.

Once you've earned certain points, you can claim your rewards (cash or vouchers).

Free money can also be made on Paid-to-click sites like SucessBux where you can earn cash by watching adverts.
If you have got a car and some extra time, ride-share companies like Uber and Lyft are great side hustles.

The flexibility extends far beyond the hours you choose to work on any given week since there are no commitments involved.
Both companies recruit drivers through their websites.

New Lyft drivers are guaranteed $1,000+ by Lyft if they complete a certain number of rides in Lyft's timeframe.
Make Money As A Test Subject:
From market research to medical tests, being a test subject offers an opportunity for people young and old to fatten up their wallets with cash, checks, and gift cards.

If you're willing to try a new product or experience and share your thoughts with its creators, you could give your bank account a boost.
Here are a few of our favorite ways to make money as a test subject.
Sign Up for Medical Tests and Trials
The National Institute of Health (NIH), which has nearly 3,500 volunteers participate in its studies each year, states that it "compensates study participants for their time and, in some instances, for the inconvenience of a procedure."
The NIH suggests that people interested in volunteering consider the risks and possible side effects of a study before taking part.
Participate in Psychological Research Studies
Looking for something less invasive? Consider participating in a psychological research study, where you can be paid per hour paid out in cash or gift cards.

Rates can vary from $10 to $50 an hour to a flat rate for participation.
Yale's SOM eLab, . Harvard, NYU, and the University of Maryland all boast outstanding psychology research programs.

Some universities, like Stanford and Yale, allow online participation.
Share Your Thoughts Through Market Research
How does it work? Participants in focus groups earn money for giving their honest feedback, often in the form of a survey or group discussion.
Participation in these focus groups is based largely on your demographics. When you sign up for a research group's database, you'll answer some questions to determine which studies you qualify for.
Ready to try a focus group?

Some companies to contact include
Sign Up For Chase Sapphire Credit Card & Earn 60,000 Bonus Points:
If you're wishing you had more savings right now, you're not alone. This is how to get 300 dollars fast. While you might have to wait for the funds to hit your account, you can at least earn them instantly.

Many Americans impacted by the coronavirus are finding that they need additional funds to make ends meet.
Signing up for a credit card like Chase Sapphire could be a big help.
Chase Sapphire credit card along with many other benefits can help you earn 60,000 bonus points after you spend $4,000 on purchases in the first 3 months from account opening.

That's $600 cash or $750 toward airfare or hotels when you redeem through Chase Ultimate Rewards.
Want to make $750? Signup for Chase Sapphire Credit Card Today.
Collect a $30 Bonus From Rakuten:
Rakuten (formerly Ebates) is a popular shopping cashback site. I've made over $1,200 via Ebates just by clicking a button before I shop online. Crazy, I know.
There are more than 2,500 stores listed on Rakuten. Stores pay Rakuten a commission for sending you their way, and Rakuten shares the commission with you as Cash Back.

To earn cashback simply, sign up on their website.
Rakuten also pays a $10 bonus when you sign up for a new account.
Help A Brick And Mortar Business Setup An Online Store:
According to Statista, by the end of 2019, the global e-commerce market had sales of around $3.5 trillion and represented 14% of the total share of global retail sales.
This growth of the retail market has made setting up and running an online store, easy as business owners with brick and mortar stores are all trying to create an online presence as well.
What you can do is to learn quickly at Udemy, how to create an online store, and then help traditional brick and mortar companies to set up their stores online with Shopify or Sellfy.
Shopify store build with Debutify theme helps you build an e-commerce website backed by powerful tools that help you find customers, drive sales, and manage your day-to-day operations.
You can also use a platform like Spocket to find vendors to drop ship their products directly to your customers.

You can either help a business owner setup up an online store from scratch or turn your retail store into an online store and keep serving customers without missing a beat.
Setup An Online Store With Shopify.
Wrapping It Up -How To Make 300 Dollars Fast
So you wanted to know how you could make 300 dollars fast.
Though not a huge amount $300 cash is $300 cash!
I believe in acquiring the necessary skills and investing time and money in building a sustainable and steady stream of income.

Most of the ways discussed in this article are pretty flexible and doable even if you are not able to invest any money. Of course, if you don't like these ideas, you can always sell feet pics.

If not alone, combining a few ways would bring you $300 in a short time.

I am sure you will find some or all suitable for you to make 300 dollars – or even more.

Remember this.

Making money requires commitment, planning, and consistency.
If you'd like more ideas for your new hustle, check out ideas to:
Ways to make an extra $1000 a month
Once you've got your idea you want to tackle, join us in the group below, and let's talk about it.